You don't need to go over gaga with the craze and fame of the new features that iPhone 5 is bragging about. Of course, along with iOS, and other exciting applications, don't forget the price that you have to shell out in order to be on top of the line, and be one of the people who could proudly show before their friends, colleagues, and officemates that they are hip and cool because of this latest gadget. That is definitely a big NO. If you are after the price, and other coolest features that you could also find in these top 10 Alternatives to iPhone 5, then definitely, you would surely enjoy these affordable yet, offer other perks that would make you yes. There is indeed a slight difference of iPhone 5 from the previous model which is the iPhone 4s, and some have assumed that its leading competitor in this field which is none other than Samsung has already prepared for this rift and competition which even brought to the court due to patent issues in some of Samsung Products. It is a common trend in any product being introduced in the market that the word options and choices could lead patrons and customers for far better deal that will keep their budget in-tact, and would satisfy them the most. Yes, it's true that iPhone 5 is selling like hotcakes now especially after the announcement of Apple that it's available for purchase and order online, and through their legitimate resellers. Hence, you may also try to check out this list, and see what better replacement you could have on your end.
10. Motorola Atrix HD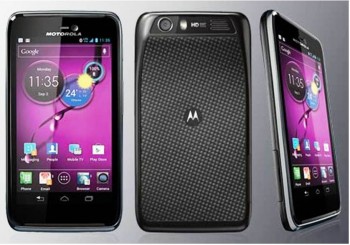 This is also stylish yet thin like iPhone 5, and it's one of the AT&T products that run LTE which is one of the newest features of the newest smartphone of Apple. It is 4.5 inches that has HD ColorBoost Display that you will surely love because it sharpens images, and adds vibrancy to the colors. It is also splash resistant internally and externally. Its battery life is supported by the SMARTACTIONS so you can use it in longer extended hours. Its mobile operating system is Android v4 Ice Cream Sandwich and its surface its Kevlar protected for longer use. Of course to those who are residing in the United States, you can avail and take advantage of this greatest option for iPhone 5 at AT&T only for just $99.99.
9. HTC Droid Incredible 4G LTE
When it comes to top of the line and affordable smartphones, the Verizon model has best offer for iPhone 5 dreamers since it's packed with best features that could stand to compete the most costly options of smartphones. It is also smaller with its 4-inch qHD screen that operates under 4G Network. It has an 8mp digital camera along with its 1.2 GHz dual-core processor. The only setback is that it's only available in the United States, and could also avail its 8GB version under a two-year contract. It's also lighter, and thinner which iPhone 5 is bragging about which can also be leveled to top of the line selections on this list could like Samsung Galaxy S III and even with HTC One X.
8. Motorolla Photon Q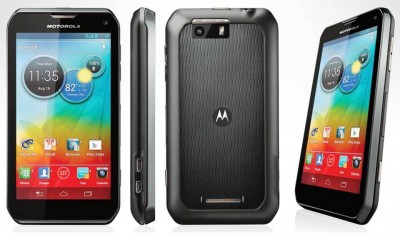 Apple Company could have all the attention and the limelight because of their revolution that they have made with their iPhone, hence, last August 19, the Motorolla Photon Q was also released in the market. It is packed in an 8GB internal memory, but it's only available on Sprint which also runs using the 4G LTE access, and its price like iPhone 5 along with its voice or data plan. It has 1.5 GHz dual-core Snapdragon processor, lightning-fast response times, a 1GB of RAM, navigational superiority, and it's the only smartphone on this list that has full QWERTY keyboard. Of course, ideally, if it's between iPhone 5 with this, the newest smartphone of Apple is really way far better than this, but it's just an option for user given the fact that it's being offered on the same price, but features are different.
7. Samsung ATIV S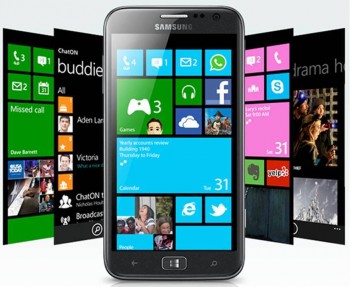 Samsung has just introduced this Samsung ATIV S to the market last August 29, 2012 which is actually Windows Phone 8 that you can use and utilize when you are at work, when you want to be entertained, and other benefits that you can get if you love Windows type of phones. Of course, since it has Microsoft Office applications, you could also store your data, photos, files, videos, and other backup because of its 7GB free storage which is available on their SkyDrive. It has an HD video chat, and it's built for business, data management, and device encryption. Moreover, its mobile operating system is Windows Phone 8. It is 121.92mm HD Super AMOLED Display, run by 1.5 GHz dual-core processor, and it has GPS, Glonass, Sensor, and Audio for Codec.
6. Sony Mobile Xperia Ion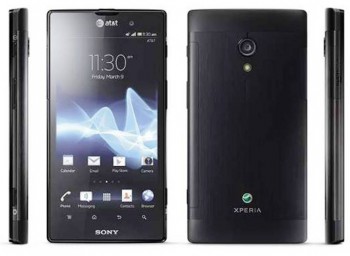 This is another AT&T exclusive offer, wherein everything is in HD and it's the first LTE smartphone by Sony. Some of its perks are its 12MP camera along with its Exmor camera sensor to make the pictures refined and brighter. Hence, you would love its high definition video recording in just one touch. It has a stunning specs of 4.6-inch 1080p HD Reality display which became possible because its supported by MobileBravia. You could watch TV because of its HD TV screen which you may also connect using a SmartDock for Xperia, and of course you would really love its entertainment network where you could download music, and find latest movies. Its memory can be expanded up to 32 GB and it's an Android OS.
5. HTC One X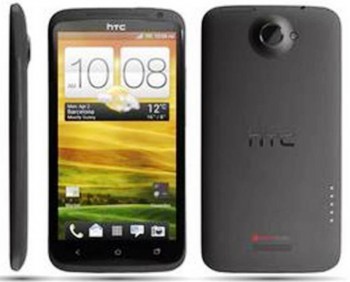 It's another top of the line selection of HTC which is also known for its seamless web-browsing experience, games, undisputed quality pictures, and it's now powered with its quad-core processor. If you love capturing every moment in your life, by taking photos and videos, then you would have a feel that you are using and shooting an HD video because of its 1080 video along with its imaging, an 8MP camera will bring you to greater heights of amazement, nothing beat its Beats Audio, and of course its 4.7-inch Gorilla Glass Screen. You would surely love your media experience with this HTC One X, and it's just released last May 2012.
4. Motorola Droid Razr HD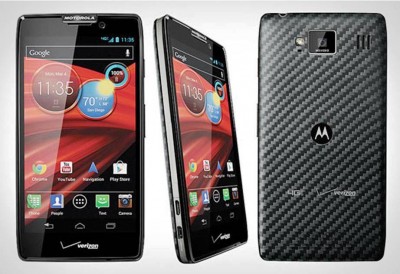 Indeed, month of September has become the month of revelation for all new smartphones that actually led by Apple when they introduced the iPhone 5. Verizon Wireless also made their announcement of the Motorola Droid Razr HD on September 05, 2012. It's still Kevlar protected, 67.99 mm wide, 131.9 mm tall, and it's also thinner at 8.4mm. It has maintained its mechanical design and look. It is 540 x960 with 256ppi, and its display can really compete the iPhone 5 display. Its battery could lasts longer because of its Razr M for its 2000mAH battery. It has an 8MP camera, a Qualcomm Snapdragon S4 at 1.5ghz.
3. Nokia Lumia 920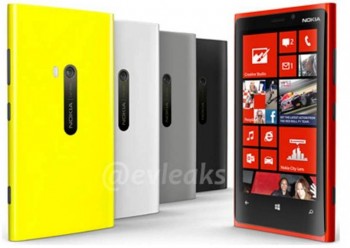 One of the best features of Nokia Lumia 920 is their Camera because of the description that it has a monstrous sensor that makes every picture free from blur effects. This is the best feature of this smartphone which became possible because of the PureView Technology wherein one can capture an image whether in a very low light, and even if you are shaking, and this is because of the Optical Image Stabilisation that other smartphones cannot undermine. It has also the brightest, most sensitive, and fastest touch screen. It also has nokia city lens, wireless charging, SkyDrive storage for files, data, music, and videos, and it's expected to be released on October 2012. An official announcement was made as well on this month, and it's now corning Gorilla glass protected, and its OS is Microsoft Windows Phone 8 while its chipset is Qualcomm MSM8960 Snapdragon and dual-core 1.5 GHz Krait.
2. Sony Xperia S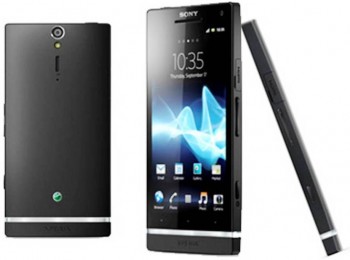 After the teamed-up of Xperia with Sony and parted thereafter, it's the First Sony smartphone that they have created and introduced in the market. It has 4.3-inch screen Bravia where Sony is known for, and it has an almost LCD look because of its OLED displays. It has maintained the reputation when it comes to their camera by having a 2-12 meg photos and it's comparable with the iPhone 4s of Apple. This phone was released on February 2012, and its announcement was made on January 2012. It has LED-backlit LCD, capacitive touch screen in 16M colors, scratch resistant glass powered by Sony Mobile Bravia, and its operating system is Android Gingerbread v2 which is upgradable to v4x.
1. Samsung Galaxy S III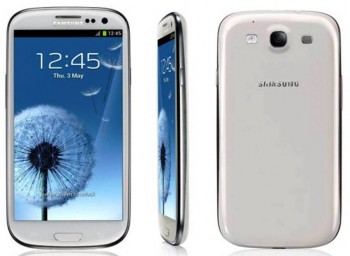 To all Samsung patrons, followers, and enthusiasts, this is the best time to compare if iPhone 5 has really defeated the specs and features of Samsung Galaxy S III especially to technical critics. It has a 1.5GHz dual-core processor, high resolution SUPER Amoled display, and various social features. It has an expandable memory, an Android OS of 4.0 which is upgradable to 4.1, and battery can be removed. It has a 4G LTE, 1280 x 720 HD resolution, 2GB RAM, NFC, S Voice, and it could last up to 790 hours standby time against the 225 hrs standby time of iPhone 5. It has more than 15 features that iPhone 5 lacks like the Shake To Update, Smart Alert, ShareShot, Palm Swipe Capture, Palm Touch Mute Pause, and a lot. If there is one feature that has defeated Samsung Galaxy S III, that is it's A6 processor which is the fastest mobile processor in the world.
Advertisement